Think fast HIPPIE!
as seen on Californication!
Yes, season 2 episode 11 has David Duchovny's friend wearing my shirt. That is pretty cool.
CLICK HERE FOR A CLIP

Where the hell is the recent writing?
Good question - I still write monthly you can check out the goods if you click this link
Now OLD Favorites :)
Here's a sample, the archives are
Over there...
Thank the Enabler (07.18.08)
The people who let you have fun.
We need more of those people.
Lets do this again(07.04.08)
Squamish festival days - great food,
and dancing in the streets - nice.
Best of times?(06.20.08)
Squamish hates children on bikes.
Pathetic? Yes, but believable.
Chamber for $100(06.06.08)
GAS bought Squamish Chamber?
Why bother?
Local Social(05.23.08)
A way to meet your neigbors...
I can't believe no one thought of this.
Slow Ride Results(04.25.08)
Squamish rides to bring awareness.
Sadly, someone has to die to care.
Place your Bets (04.11.08)
Squamish gets a Casino? Not really.
We get problems without profits.
Take out the Trash (02.15.08)
Is our Mayor anti-recycling? Weird. Plus the affordable housing hoax.
Another Jewel (02.01.08)
Cross country skiing in Squamish? Not quite but still fun!
Oh Santa, you shouldn't...
(12.21.07)
Everybody sing this festive ditty...
"Conrad Black is going to pri-son!"
Olympic horse pucky. (10.12.07)
Squamish's Olympic legacy? - HA!
Bruce Allan, VANOC, it's all hooey.
You get what you pay for
(07.06.07)
Pay Squamish council peanuts...
You can't get mad at the monkeys.
Three Strikes (05.11.07)
Canucks choke, Squamish Chokes.
I'm Choked.
Earth day SUCKS! (04.27.07)
Once a year people give a hoot.
We need bigger changes.
It's Hard Out Here For a
(beer) Pimp (07.21.06)
Squamish's brewery turns 10.
Sticker's, T-shirts Hoodies!

All this and more in the... Cynical Sunshine Store!!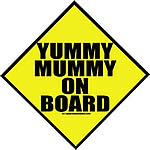 Bob and Ted's den of ill-repute. They're drunk, they're delusional, they're NEW MATERIAL ONLY!
Step into the den for
Bob and Ted's exploits...
Our Friends and Sponsors:
SORCA
Squamish Off Road Cycling
Corsa Cycles
Serving your biking needs since 1996
Tantalus Bikes
Serving your biking needs since 1995
Republic Bikes
Serving your biking needs since 2005
Dakine
Fine outdoor clothing and then some
Galileo Coffee
Truth in coffee
Trinity Romance Shop
Your sex-positive resource since 2004

This years event - was awesome: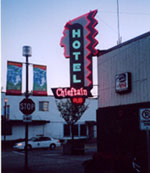 9 Mistakes
Every Local Makes
The newbie's guide to Squamish

Give A Read News:
Salon
US based magazine site with great wire stories daily.
The Tyee
Good news for BC. The Tyee - she's a feisty one.
The Squamish Chief
Squamishs' weekly paper.